The Company
At SPE we are committed to supplying the best coating equipment available on the market today using the most cutting edge technology. It is important to us to continue to advance and grow.
Josep Trias has been a pioneer in the seed coating industry for over 25 years. He is involved in the development of coating materials for use with standard and rotary pelleting technology as well as new "seed processing" and priming technologies.
Willem van Lith has also been involved in the seed coating industry for more than 20 years.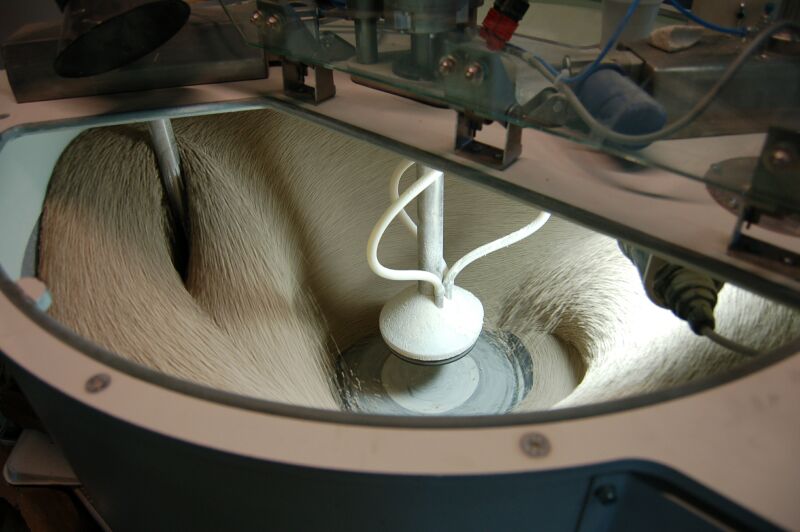 Latest news:
New Touchscreens: 12" and 15" sizes
Larger and brighter touchscreens allow to include both more information on the screen and larger push buttons for the operator.
Capacities:
RP1000 - 40 inches
Pelleting: pellet size 3.0-3.5 mm approximate 4 million pellets per batch
pellet size 2.0-2.5 mm approx. 6~8 million pellets per batch
Encrusting: max. 50~60 kg encrusted seed depending on density
Filmcoating: 6~50 kg seed depending on density and filling of the machine
RP800 - 30 inches:
Pelleting: pellet size 3.0-3.5 mm approximate 1.4 million pellets per batch
pellet size 2.0-2.5 mm approximate 3 million pellets per batch
Encrusting: max. 25~30 kg encrusted seed depending on density
Filmcoating: 4~25 kg seed depending on density and filling of the machine
RP600 - 24 inches:
Pelleting: pellet size 3.0-3.5 mm approximate 0.5~0.7 million pellets per batch
pellet size 2.0-2.5 mm approximate 1.0~1.5 million pellets per batch
Encrusting: max. 10~15 kg encrusted seed depending on density
Filmcoating: 2~15 kg seed depending on density and filling of the machine
RP350 - 14 inches:
Pelleting: pellet size 3.0-3.5 mm approximate 0.1~0.2 million pellets per batch
pellet size 2.0-2.5 mm approximate 0.2~0.4 million pellets per batch
Encrusting: max. 0.2~2 kg encrusted seed depending on density
Filmcoating: 0.1~1 kg seed depending on density and filling of the machine